December 02, 2015 08:37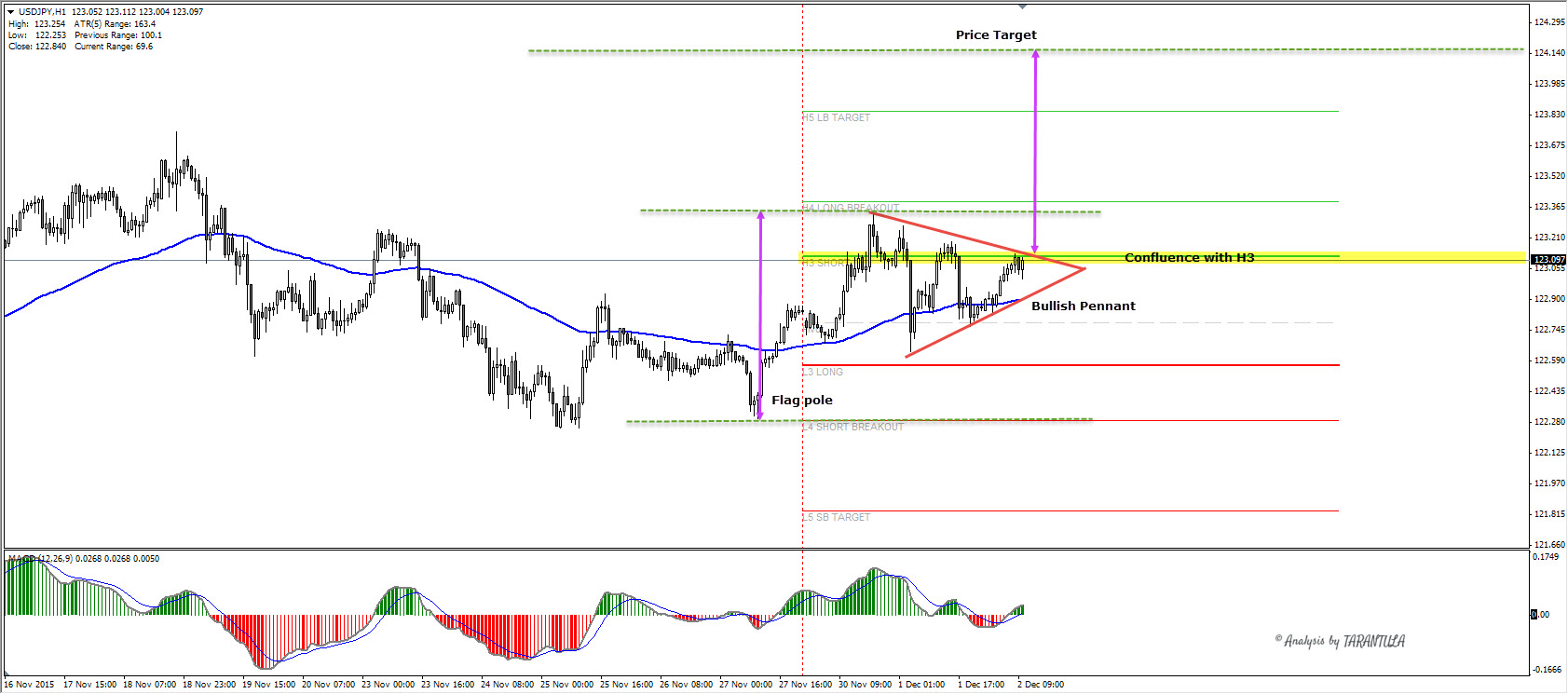 USDJPY is consolidating in a bullish pennant as investors are eagerly awaiting tomorrow's ECB decision and NFP report on Friday. The pair is congested within the bullish pennant and logically it should break to the upside which will confirm the validity of the pattern. If it fails the patter will be unsuccessful.
Target for the bullish breakout is determined by adding the height of the flagpole to actual breakout point. We can also see that H3 WPP is making a confluence with the actual pennant which is telling us that it is preferred that we see H1 strong candle or H4 close above H3 which could be a breakout/continuation move. Due to the nature of a bullish pennant the only valid setup is to the upside. The target is 124.10 zone. Any drop below the pennant (or continuation to the downside) will negate the bullish outlook.
Follow @TarantulaFX on twitter for latest market updates